Starts: 10.30-11.30am Monday 20th July
Ends: 10.30-11.30am Monday 21st Sept
Do you enjoy history, poetry and creative writing?
Do you like to come to your own conclusions rather than being told what to think?
Do you want to share an exciting, thought-provoking learning experience with other like-minded people?
This course might be just what you're looking for.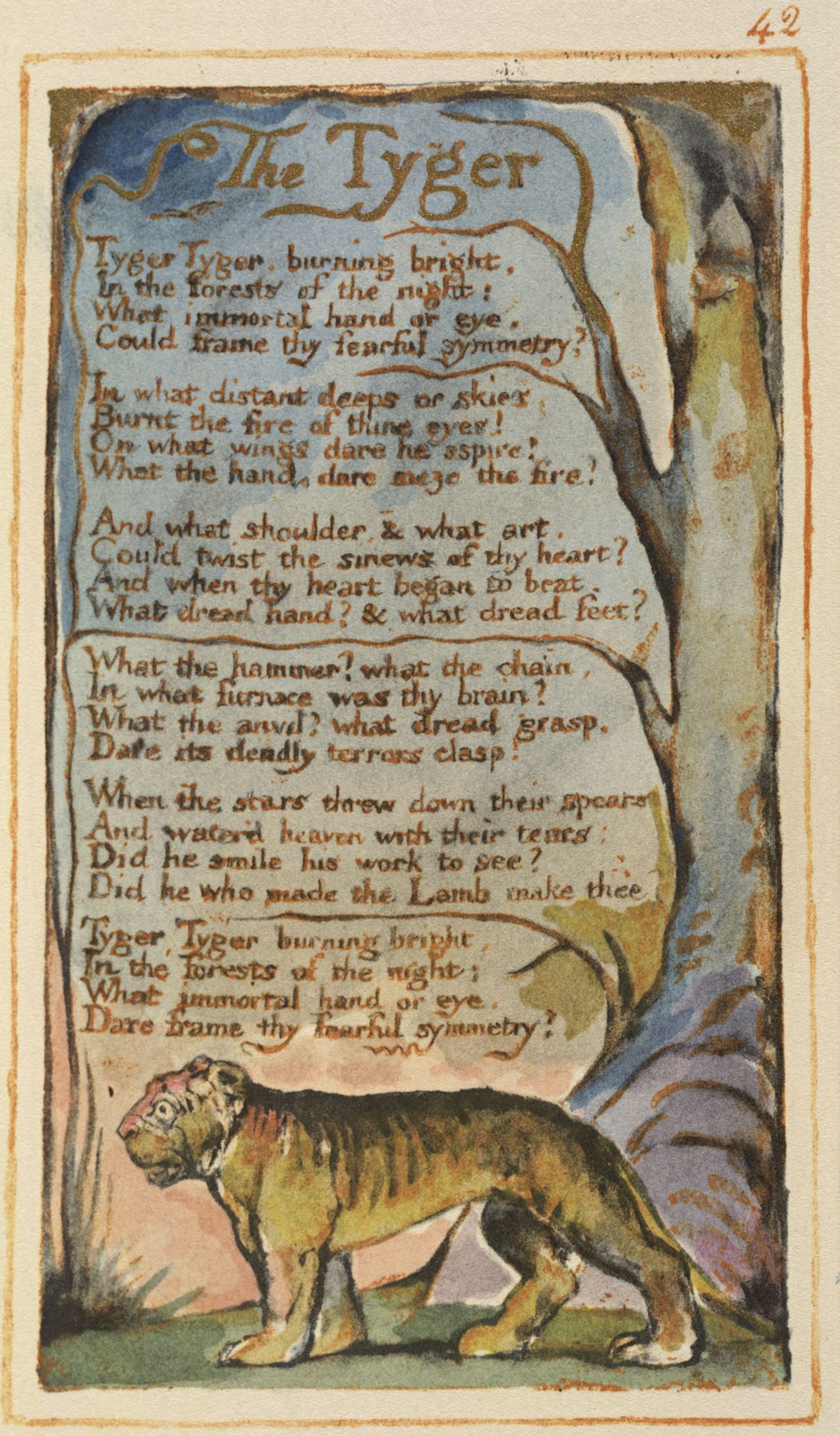 During our ten weeks together, we'll be reading and discussing some of the most iconic and thought-provoking poems of the eighteenth century.
Beginning with 'The Tyger' by William Blake, each week will consist of a reading, a chance for everyone to share their ideas and a ten-minute slot for everyone to write a response to the poem. You can then choose whether or not to share your written work with the group.
Besides from discussing the ideas and themes contained within the poems, you'll learn (or revise) a variety of rhythms, rhyme schemes and poetic forms as well as getting a sense of what it meant to be an eighteenth century poet.
In the future, I will also be running similar courses based on seventeenth, nineteenth and twentieth century poetry.
Currently, all courses are taking place on Zoom. I will be holding regular practice sessions so that you can get used to the system before signing up for a course. (Let me know if you want to book a session)
The course costs £50 for ten one-hour sessions and is payable by direct debit or cheque.
For more information, email suffolkwritersgroup.com.
Here is some of the lovely feedback I received about the last course.
'This course has been great fun giving me the experience to return to poetry and fully appreciate it. When I was at school the teacher hated poetry so I never went back to it. I have learnt so much in a relaxed and informative way. We were all at different levels but it did not matter everyone was so friendly. Thank you Mai for a great experience. I look forward to the next one.' – Jacqui Martin
'All I can say is thank goodness for lockdown. Without it I'd never have found this lovely group. Mai is great – I've learnt so much in such a short length of time.' – Sue Dale
'Brilliant insightful course, rediscovering the beauty of language.' – Ian Speed
'It's such a supportive group and Mai does such a great job in keeping us motivated.' – Ian Hartley
Poems for Discussion and Inspiration
The Tyger – William Blake
A Hymn to the Moon – Lady Mary Wortley Montagu
O My Luve is Like a Red, Red Rose – Robert Burns
To a Mouse – Robert Burns
On Being Brought from Africa to Amercia – Phillis Wheatley
Written for my Son..upon his Master's First Bringing in a Rod – Mary Barber
The Poetry and Philosophy of Alexander Pope
We are Seven – William Wordsworth
Own choice of poems and Poetry Quiz
I'm truly sorry Man's dominion
Has broken Nature's social union

– Robert Burns
To visit our main website and find out about other writing courses and creative writing resources, click here.