I'm currently taking a break from running writing courses and the weekly group to concentrate on activities related to 'Thirty Angry Ghosts' and other personal writing projects. I will update this website in the summer of 2023 to list upcoming courses and meetups.
In the meantime, please join 'Suffolk Writers Group' on Facebook to get to know your local community, take part in challenges and ask writing-based questions.
If you are looking for advice about self-publishing your work, click here.
For details of my poetry book 'Thirty Angry Ghosts' and related activities, scroll further down this page.
Click here for the winning poems from the 2022 Angry Ghost Poetry Writing Competition.
Click here to buy a book and/or leave an Amazon review.
Click here for related educational resources.
About Me
I have a degree in English Literature from Kent University, am a trained teacher, and have been running writing groups in Suffolk for the past ten years. I've won competitions for short stories, travel writing, and poetry with my work appearing in Best Magazine, Let's Talk, CGP Publications for schools, Suffolk Magazine, The Telegraph and The Fens.
I recently published my first poetry collection, Thirty Angry Ghosts, which features poems in the voice of William Shakespeare, The Unknown Soldier, Boudicca and Queen Victoria. I am currently available for performances and speaking engagements in schools and other community settings including literary festivals.
Two other examples of my work
Short Story in the Fens Magazine.
Travel piece in The Telegraph.
Recommendations I've received from group members
Cat Weldon
The feedback and support I received from Suffolk Writers Group was invaluable in my decision to submit my manuscript to agents. I was ultimately successful and my Viking trilogy, beginning with 'How to Be a Hero' was published by Macmillan Children's Books.
Jacqui Martin
Mai is so welcoming and, as a new writer venturing into the unknown, everyone is reassuring, encouraging, and also really constructive.
Barry Eley
I wholeheartedly endorse Mai as a tutor. She has taken my writing from a series of official-sounding reports to a fully furnished novel, rich with descriptions and interesting characters. All done with gentle prodding and always a smile.
Megan Musgrove
I joined the Writer's Group as a way to improve my writing skills. I stayed because the encouragement is fantastic; it has inspired a lot of new ideas and the people are just lovely.
Graham Cleaver
The combination of a friendly group of like-minded people and expert, supportive tuition is just what I needed.
Some Achievements of Group Members
Cat Weldon has gained a literary agent and secured a three-book deal with Pan MacMillan
Kelly was a joint runner-up in the Felixstowe Short Story Competition one year and, on another occasion, had a story shortlisted. She also won our concept competition and received very encouraging feedback from literary agent Meg Davis.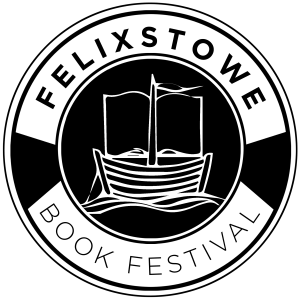 Lesley won two hundred euros and had her travel piece published in The Telegraph.
Aaron won our synopsis competition to receive feedback on his work from literary Meg Davis
Megan Musgrove has had several novels published. Click here to take a look.
William won a competition to be one of Suffolk's Young Poets of the year and read his work alongside Allan Ahlberg
Cathy Grant had her poem 'In the Care Home' featured on Radio Suffolk.