Creative Writing Course Starting in July
Writing for Competitions – 5 week course (Click here for details)
Upcoming Poetry and Novel Courses
Reading and Writing 21st Century Poetry (Click here for details)
How to Write an Engaging First Chapter (Click here for details)
If you are interested in taking part in one of these courses, email me at suffolkwritersgroup@gmail.com.
About Me
I love helping people to improve the quality of their writing as well as making the whole experience of being a writer more sociable and enjoyable. Writing can be a lonely business and I think everyone benefits from belonging to a supportive creative community.
I have a degree in English Literature from Kent University, am a trained teacher and have been running writing groups in Suffolk for the past ten years. I've won competitions for short stories, travel writing and poetry with my work appearing in Best Magazine, Let's Talk, Suffolk Magazine, The Telegraph and The Fens – examples of my work can be found at the bottom of the page. Besides running courses with Suffolk Writers Group, I also work as a Creative Mentor for Inside Out Community.
Free Monthly Writers Cafe (on Zoom)
On the first Friday of each month, from 7.30pm to 8.30pm, I hold a free Writing Cafe. This is open to everybody – whether you or not you are a course participant.
During the session, you will have the opportunity to share your work with others. You can choose anything up to 400 words, eg. a poem, short story or novel extract.
If you'd like to come along, email me to receive our monthly newsletter. suffolkwritersgroup@gmail.com
Here's some feedback I've received from group members
Jacqui Martin
Mai is so welcoming and, as new writer venturing into the unknown, everyone is reassuring, encouraging and also really constructive.
Barry Eley
I wholeheartedly endorse Mai as a tutor. She has taken my writing from a series of official-sounding reports to a fully-furnished novel, rich with descriptions and interesting characters. All done with gentle prodding and always a smile.
Megan Musgrove
I joined the Writer's Group as way to improve my writing skills. I stayed because the encouragement is fantastic, it has inspired a lot of new ideas and the people are just lovely.
Graham Cleaver
The combination of a friendly group of like-minded people and expert, supportive tuition is just what I needed.
Achievements of Group Members
Cat Weldon has gained a literary agent and secured a three book deal with Pan MacMillan
Kelly was a joint runner up in the Felixstowe Short Story Competition one year and on another occasion had a story shortlisted. She also won our concept competition and received very encouraging feedback from literary agent Meg Davis.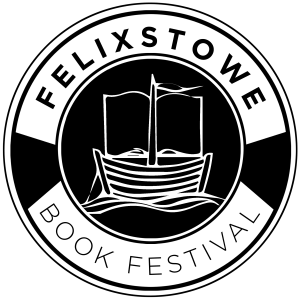 Lesley won two hundred euros and had her travel piece published in The Telegraph.
Aaron won our synopsis competition to receive feedback on his work from literary Meg Davis
Megan Musgrove has had a number of novels published. Click here to take a look.
William won a competition to be one of Suffolk's Young Poets of the year and read his work alongside Allan Ahlberg
Cathy Grant had her poem 'In the Care Home' featured on Radio Suffolk.
Here are two examples of my own work:
Short Story in the Fens Magazine.
Travel piece in The Telegraph.
Examples of Recent Activities
Sometimes we have a competition to see who can write the most words in a week. Here's a recent winner with his well-earned prize.
Sometimes we try out the famous 'cut up technique' as used by David Bowie and TS Eliot-