Do you want to work alongside other creative people?
Do you want to try new things and develop your writing skills?
Would you like a bit of friendly encouragement to help achieve your goals?
If so, you might like to come along to one of our Suffolk Writers Group meet-ups or sign up for one of the creative writing courses on Zoom. Most people live in Suffolk (England) but you don't need to.
Click here to email me: suffolkwritersgroup@gmail.com.
About Me
I have a degree in English Literature from Kent University, am a trained teacher and have been running writing groups in Suffolk for the past ten years. I've won competitions for short stories, travel writing and poetry with my work appearing in Best Magazine, Let's Talk, Suffolk Magazine, The Telegraph and The Fens. Examples of my work can be found at the bottom of the page.
I have recently published my first poetry collection which is available on Amazon. It features poems written in the voices of various historical figures including Henry VIII, Boudicca and Tutankhamen.
Click here to purchase a book from Amazon.
Click here for details of the book plus suggested educational activities.
Besides from writing and co-ordinating activities with Suffolk Writers Group, I also work as a Creative Mentor and workshop leader for Inside Out Community.
Upcoming Creative Writing Courses on Zoom
(Click on the course title for details.)
Reading and Writing 21st Century Poetry
(This will be repeated again next year starting Thursday 21st January)
How to Write an Engaging First Chapter
New courses for 2022 will be posted soon. These will be a mixture of poetry and prose courses as well as one called 'Rediscovering Shakespeare' for people who know the odd play from school or a few famous lines and would like to learn a bit more.
One to One Support (On Zoom or in-person)
I am also available to work with you one to one. This is a good option for people who want to work on a specific project or for those who would like to gain confidence before trying one of the groups. Contact me to discuss availability and pricing options. I typically charge £30 per hour but discounts are available for people on low incomes and for block bookings.
Group Sessions (Face-to-Face)
Weekly face-to-face group sessions will resume 7.45-9.45 on Wednesday 6th October 2021. Membership is limited to a maximum of ten people so please get in touch quickly if you'd like to take part. To join, you'll already need to be a fairly experienced, dedicated writer. If you're not sure whether you'd qualify, tell me a little bit about yourself and your writing in your initial email.
Each session costs £10. To guarantee a place, you'll need to pay the first £10 in advance. Email me if you'd like to come along to a session or if you want to ask for more information.
Group Sessions (On Zoom)
Here is a group session in progress on Zoom. It is part of a course on story planning. We attract a variety of people and everyone is welcome – no matter what their background or level of experience. I've found the Zoom groups are very popular and there's always a lovely atmosphere. As an extra bonus, no one has to travel and the sessions can be accessed from anywhere in the world. The maximum group size is eight (plus myself) so everyone has the opportunity to ask questions, share their ideas and get regular feedback on their work.
Free Monthly Writers Cafe (on Zoom)
On the first Friday of each month, from 7.30pm to 8.30pm, I hold a free Writing Cafe. This is open to everybody, whether you or not you are a group member or course participant.
During the session, you will have the opportunity to share your work with others. You can choose anything up to 400 words, eg. a poem, short story or novel extract. Feedback is available for those who want it.
Email me to ask to go on the mailing list and you'll get a monthly invite. (You can click to 'unsubscribe' anytime you like).
Comments I've received from group members
Jacqui Martin
Mai is so welcoming and, as a new writer venturing into the unknown, everyone is reassuring, encouraging and also really constructive.
Barry Eley
I wholeheartedly endorse Mai as a tutor. She has taken my writing from a series of official-sounding reports to a fully furnished novel, rich with descriptions and interesting characters. All done with gentle prodding and always a smile.
Megan Musgrove
I joined the Writer's Group as a way to improve my writing skills. I stayed because the encouragement is fantastic; it has inspired a lot of new ideas and the people are just lovely.
Graham Cleaver
The combination of a friendly group of like-minded people and expert, supportive tuition is just what I needed.
Achievements of Group Members
Cat Weldon has gained a literary agent and secured a three book deal with Pan MacMillan
Kelly was a joint runner-up in the Felixstowe Short Story Competition one year and, on another occasion, had a story shortlisted. She also won our concept competition and received very encouraging feedback from literary agent Meg Davis.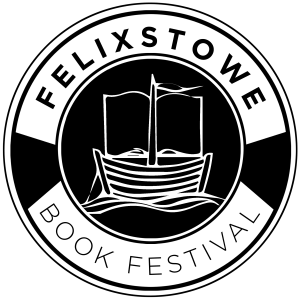 Lesley won two hundred euros and had her travel piece published in The Telegraph.
Aaron won our synopsis competition to receive feedback on his work from literary Meg Davis
Megan Musgrove has had several novels published. Click here to take a look.
William won a competition to be one of Suffolk's Young Poets of the year and read his work alongside Allan Ahlberg
Cathy Grant had her poem 'In the Care Home' featured on Radio Suffolk.
Here are two examples of my own work:
Short Story in the Fens Magazine.
Travel piece in The Telegraph.
Examples of Recent Activities
Sometimes we have a competition to see who can write the most words in a week. Here's a recent winner with his well-earned prize.
Sometimes we try out the famous 'cut up technique' as used by David Bowie and TS Eliot-
If you want to be kept up to date with all the Suffolk Writers' courses, writers cafes and other opportunities, email me and ask to go on the mailing list.
Click here to email me: suffolkwritersgroup@gmail.com.
For daily writing challenges and to become part of the wider writing community, you might like to join 'Suffolk Writers Group' Facebook site.
It's a really lovely group and it would be great to 'see' you there.